What is BibGuru?
BibGuru is a brand new reference list and citation generator. With BibGuru, you can collect all the sources for your paper in one place and create accurate reference lists and citations in APA, MLA, Harvard, Chicago, and thousands of different journal-specific referencing styles.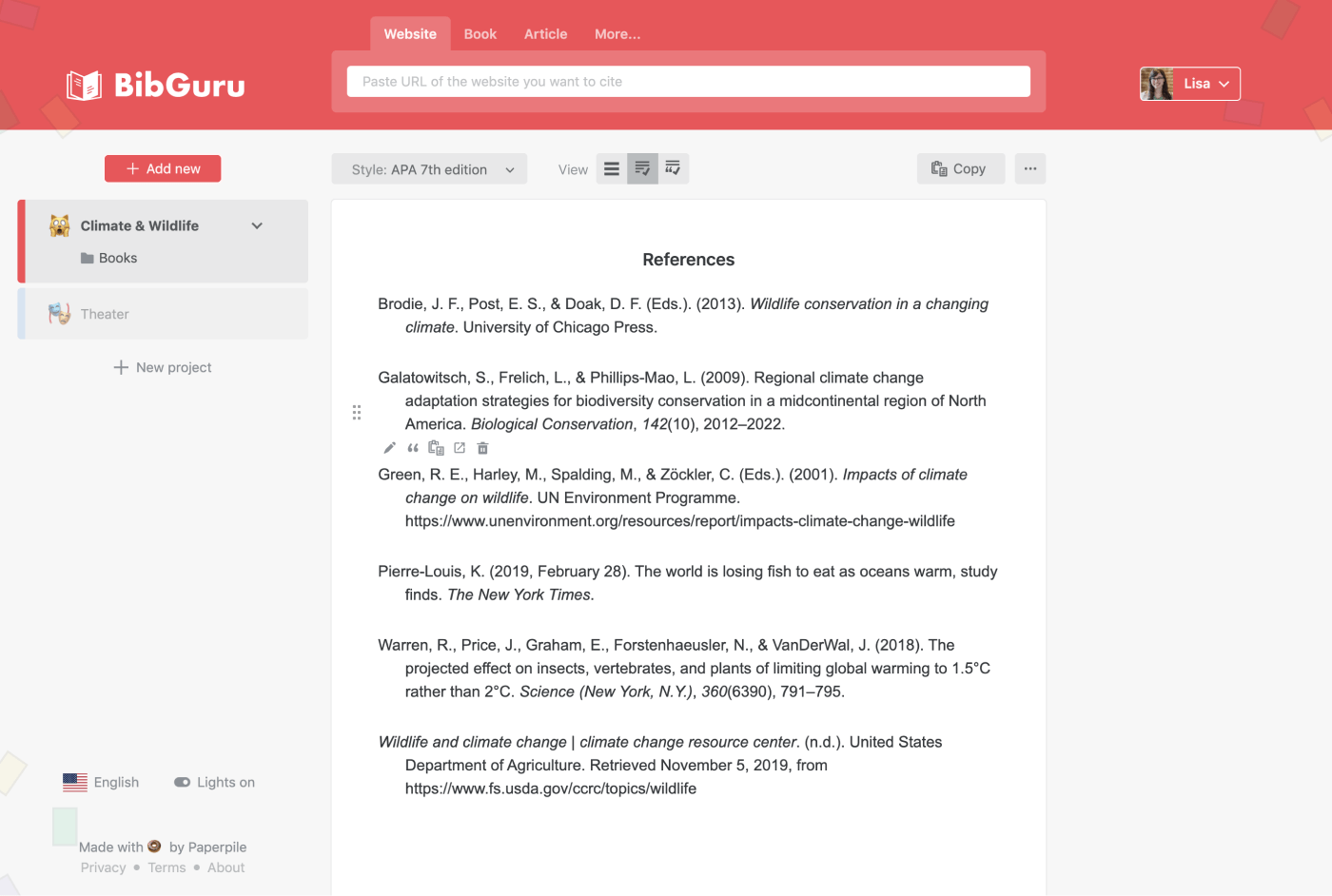 BibGuru is here to help you
You might have already used reference managers such as RefMe, Mendeley, EndNote, RefWorks or Zotero and struggled with their cluttered and complicated interfaces? If this is you, you're going to love BibGuru and never look back once you tried it. If this is the first time you're using a referencing generator, you're in luck. Here's what makes BibGuru your better choice:
A simple and intuitive interface you will love
Creating a reference list doesn't need to feel like a chore. BibGuru is as simple and intuitive as it can get. You can copy your references directly into your paper and create a bibliography as easily as never before.
APA, MLA, Chicago and thousands of other referencing styles
Whether you need a reference list for APA or a works cited page for MLA, BibGuru has got you covered. Our team has double-checked every rule of those referencing guidelines to make sure BibGuru provides the most accurate computer generated references to date.
Stay focused: no distracting ads
BibGuru is a completely ad-free referencing generator! There are no annoying distractions or extra clicks you need to do to work around all the ads.
No more manual editing
The accuracy of your references has an impact on your grade. Our tools run day and night polishing the metadata of millions of books and research articles to give you the most accurate references possible. BibGuru is powered by a curated database of more than 100 million journal articles and 35 million books.