Describing the study of the fundamental nature of knowledge, reality, and conscious existence,  philosophy is a popular academic discipline with those that like to ask: "Why?"
The problem is there is another question affecting philosophy students, and that is "What?". As in, what citation style should be used for philosophical essays? Philosophy is a university subject that comes with a lot of reading, and it's essential to handle citations correctly to maintain your academic integrity.
We've put together these quick guidelines to understanding what citation style to use for philosophy and why.
#1 Chicago citation style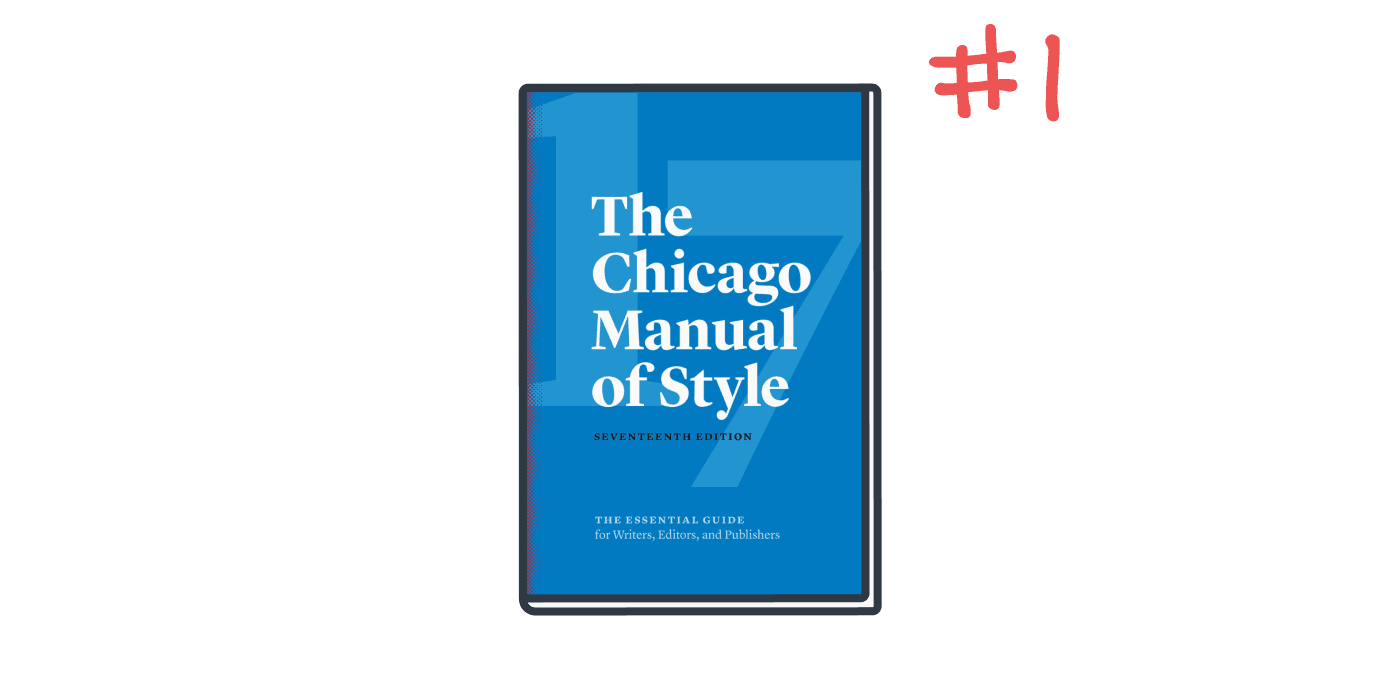 Chicago-style references come in two variations, "author-date" and "notes and bibliography". We are focussing on "author-date" in this part since it is very common for philosophy.
In the "author-date" system, your citation will use the surname of the author, the year of publication, the page number, or section number at the very least even in a simple citation.
In practice, an in-text citation in Chicago style looks something like this:
(Graness 2016)
The reference list at the end of the assignment will have more information regarding what type of source was used and how to access it. When using the Chicago citation method, a complete citation will have the following structure:
Graness, Anke. 2016. "Writing the History of Philosophy in Africa: Where to Begin?" Journal of African Cultural Studies 28 (2): 132–46.
When citing E-resources like websites, a Chicago-style reference may look a little more like this:
Lau, Ting Fang Tiffany. 2020. "The Concept of Anomie in Explaining Crime." Bellarmine Law Society Review 11 (1). https://ejournals.bc.edu/index.php/blsr/article/view/12829.
When using an electronic source like a website it's important to note a few things. First of all, a website article or e-journal might not always have page numbers. This can make it more difficult to cite; the solution is to make use of paragraph numbers instead.
The other thing is not to forget to include a full link to where the source was found online, either via adding a DOI or a URL when putting it in your list of references.
Check out these Chicago style resources
🌐 Official Chicago style guidelines
#2 MLA citation style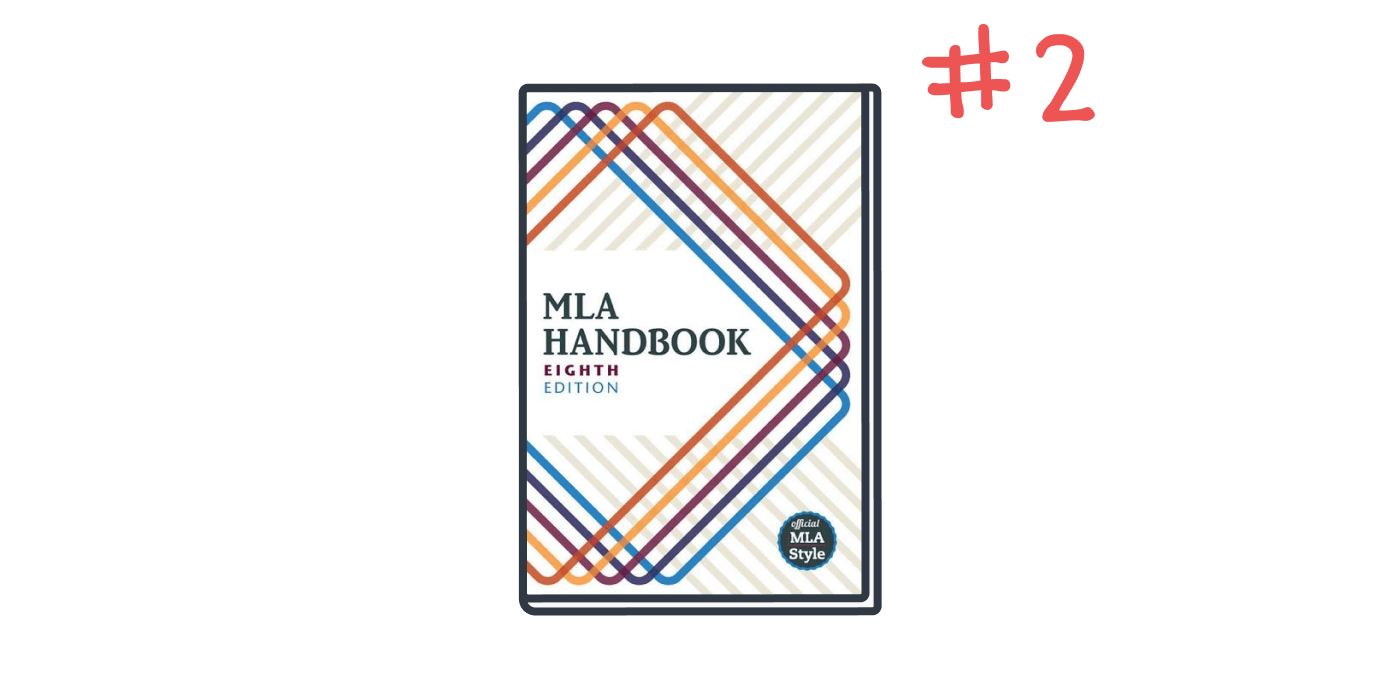 The next citation method that is commonly used in philosophy assignments is the Modern Language Association (MLA) citation style. With this approach, students make use of a few key pieces of information including:
The author's name
The title of the source
Other contributing authors
The version number
The publisher
Publication date
Location of publication
When creating in-text citations, the format with the MLA style guide is relatively simple. Take a look at this example:
Philosophy is still a growing field in the modern world, despite being born of the early classical age (Ethbert 18).
Compared to the Chicago style, the in-text citation contains a simpler format of the author-date system.
An important difference between this method of citation and others is how the reference list is handled. Under the MLA guidelines, the reference list is titled "Works Cited' and will need to have the following information included when referencing a specific work:
Jackson, Liz et al. "Philosophy of Education in a New Key: Snapshot 2020 from the United States and Canada." Educational philosophy and theory (2020): 1–17. Print.
As usual, the author's surname is given the highest emphasis. If no author name or surname can be found, the title of the work should be added as the primary information followed by the publication date. This rule applies to most citation strategies.
When quoting an electronic source like phrases from a website, check that the URL or Digital Object Identifier (DOI) is included along with the publishing date. The MLA associations specify that when citing online sources like an e-journal, you need to add the date of access including the day, month, and year as essential details.
Check out these MLA style resources
🌐 Official MLA style guidelines
#3 APA citation style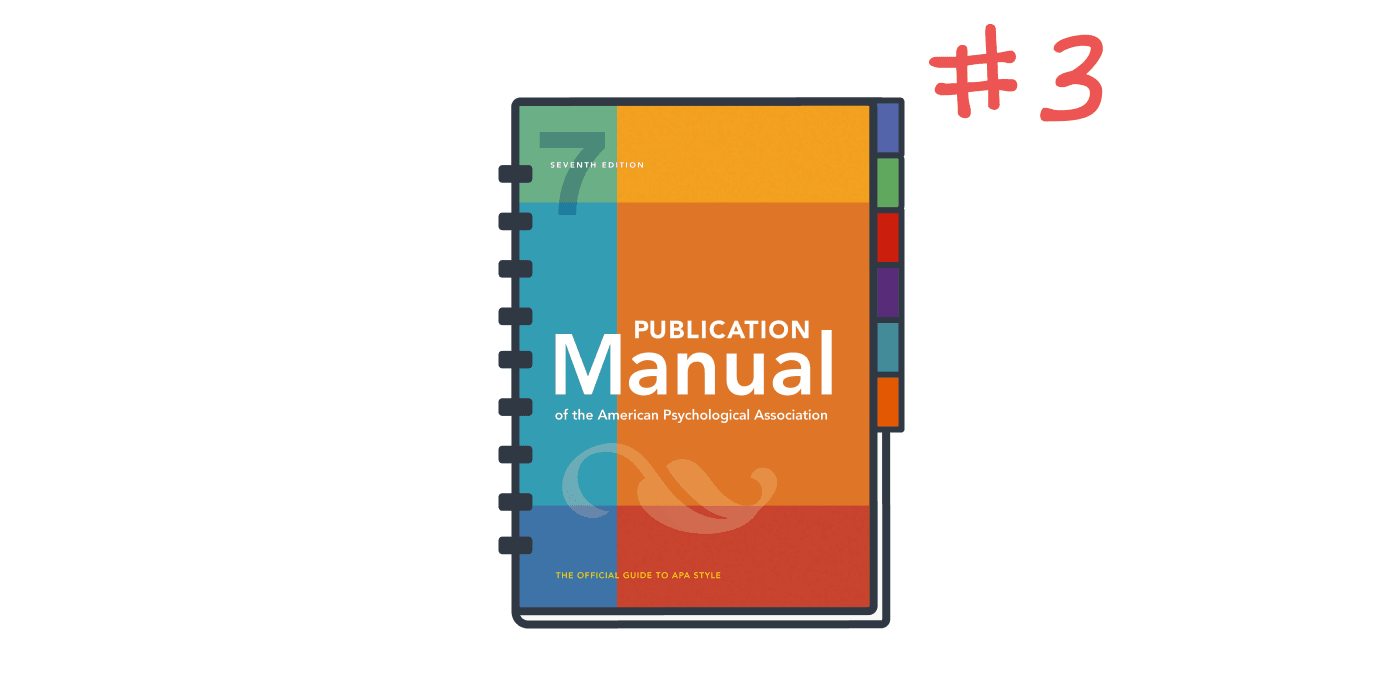 Then, there is the APA method of citation. One of the most consistently used referencing styles within the social sciences and humanities, the majority of students have had contact with APA at some point in their academic careers.
The preferred APA format for in-text citations includes information such as the author's name and the date of publication separated by a comma within parentheses. If a specific part of the source is being referenced, a page number can also be added. This would look like the following example:
Modern education is a constantly evolving field (Komatsu & Rappleye, 2020).
With papers that have more than two authors, in-text citations are shortened further by referring to only one author by name and adding the rest under the umbrella of "et al":
In Japan, education has been one of the most evolving fields (Peters et al., 2019).
Then, there is the question of how the reference list is handled in APA. The full APA citation works similarly to other methods listed above in that it requires the publisher and edition to be listed along with the title and year of publication. This will look like the example below:
Komatsu, H., & Rappleye, J. (2020). Reimagining modern education: Contributions from modern Japanese philosophy and practice? ECNU Review of Education, 3(1), 20–45.
All citations in the APA style are organized alphabetically.
When it comes to electronic APA citations such as for e-journals or websites, the source URL or DOI needs to be added to the citation.
In some cases, it will be important to specify even further, including page ranges or paragraph numbers where available.
Check out these APA style resources
🌐 Official APA style guidelines
#4 ASA citation style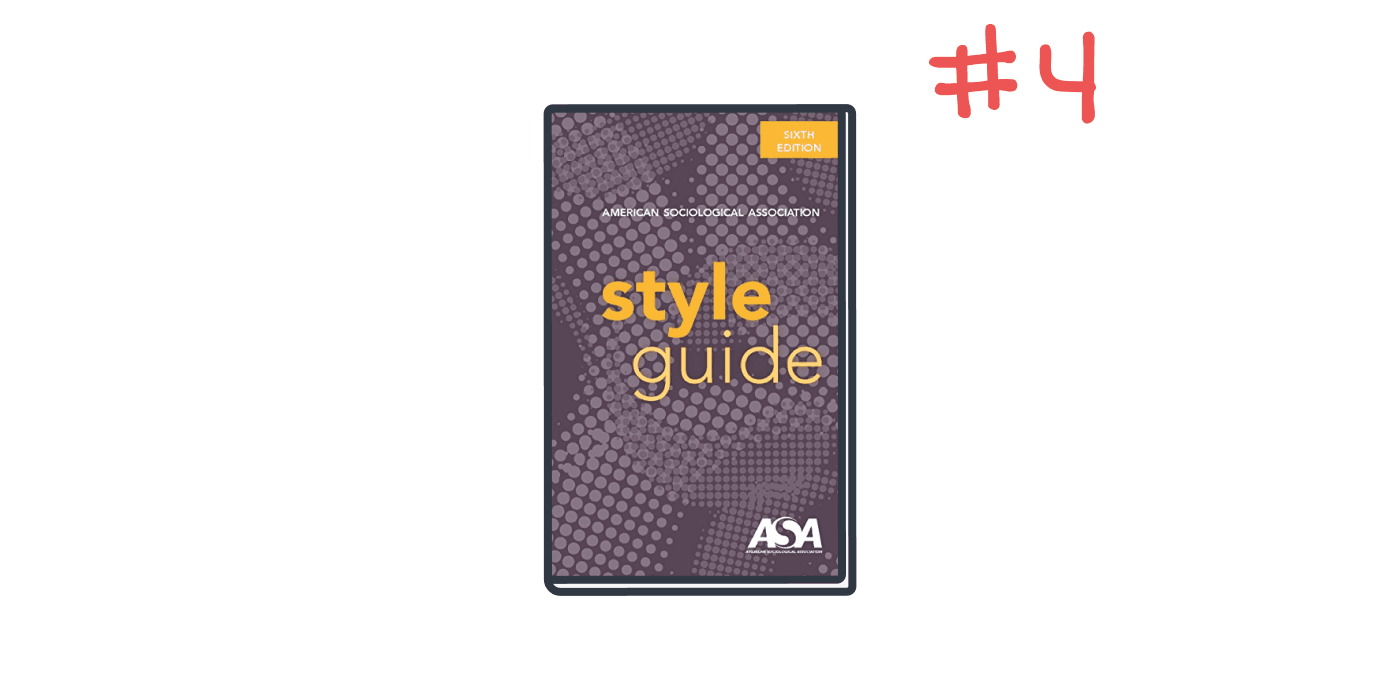 The ASA citation style is derived from the Chicago style of citation and while primarily used in sociology this method can also be applied to philosophical studies.
Using the author-date ASA method of citation will mean that you'll need to add the author's last names, the date of publication and the page numbers used when directly quoting.
In practice, this will look like the example below:
There is a need to review research evaluation methods and make them more transparent (Dougherty, Slevc, and Grand 2019).
More than three authors would require that you use only the surname of the first author, followed by 'et al.' to describe the other contributors.
A full-text citation in ASA will need to look like the below example:
Dougherty, Michael R., L. Robert Slevc, and James A. Grand. 2019. "Making Research Evaluation More Transparent: Aligning Research Philosophy, Institutional Values, and Reporting." Perspectives on Psychological Science: A Journal of the Association for Psychological Science 14(3):361–75.
Check out these ASA style resources
#5 Harvard citation style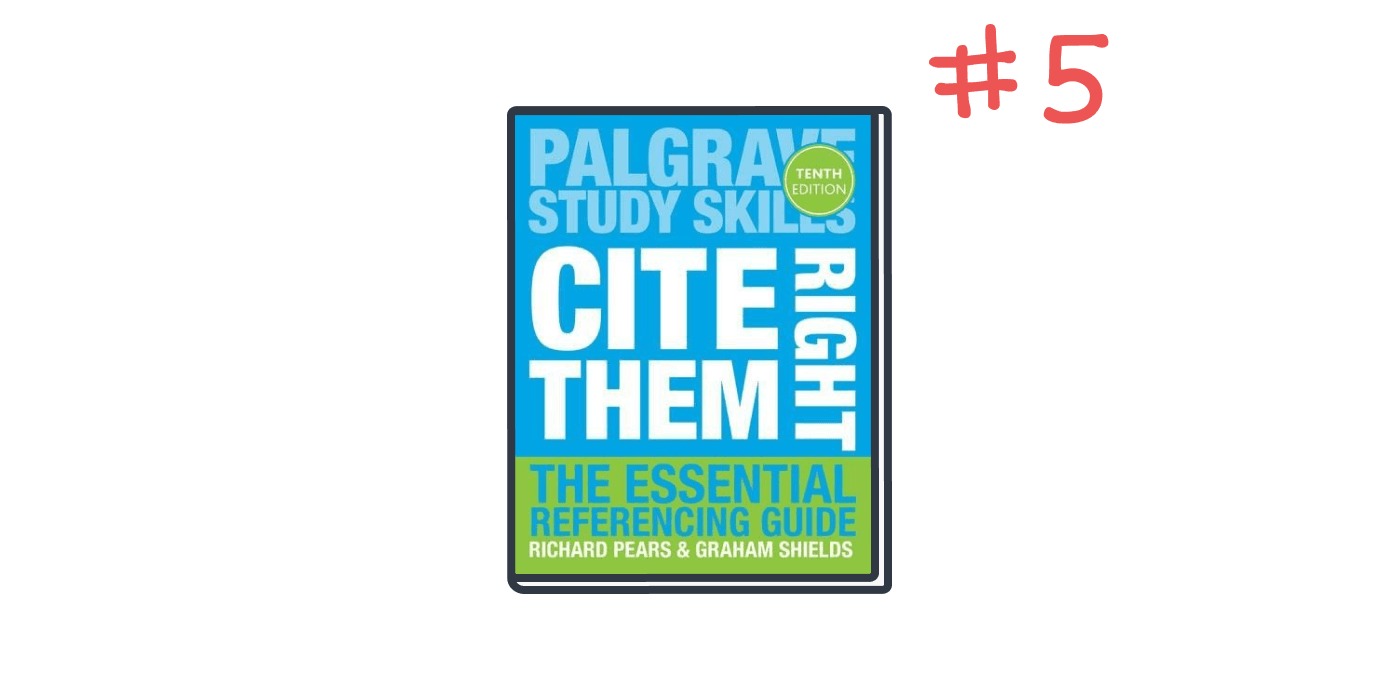 Lastly, there is the Harvard citation style, also suitable for use in philosophical papers and assignments. Using the Harvard method, the author and the year of publication are cited in parentheses, while the full citation is added later under the 'References' section.
Starting with the in-text citation, you can expect the surnames of the author(s), the publishing date and even the page ranges you used to be included.
A new approach to education is needed in the modern age (Jackson et al., 2020, p. 5).
In the in-text citation above, you can see the 'et al.' descriptor being used to cut down on the bulk of the citation. The full list of authors will appear in the 'References' section.
On that note, a full text citation will hold all the relevant information about the resource you used, including where to find them.
Here is an example of a full citation in Harvard style:
Peters, U., Honeycutt, N., De Block, A., & Jussim, L. (2020). Ideological diversity, hostility, and discrimination in philosophy. Philosophical Psychology, 33(4), 511–548.
Check out these Harvard referencing resources
🌐 Official Harvard style guidelines (Cite Them Right)
Frequently Asked Questions about Citation styles for philosophy
📑 What format should a philosophy paper be in?

There is no set format for philosophy, although philosophy departments will recommend choosing a style like APA and adhering to it.
🌫️ How do I know which citation style to use for philosophy?

Always speak to your lecturer or check your rubric to see if there is a recommended style. If not, take a look at what the most popular citation style is in that field, and choose the one that you feel will be easiest to implement.
🐛 How do you write a good introduction for philosophy?

Try to start with a topic statement, elaborate on your main points, and then start to add supporting statements and references. Your opening sentence should be enticing to the reader, and the lines that follow it should clearly state what you intend to write and how you will support it.
🐣 What citation style do philosophers use?

There is no set style of citation used in philosophy, although APA and MLA are commonly used, as is the Chicago style. Chicago in particular provides the ability to add footnotes.
🔥 Does philosophy use MLA or APA?

Both styles are commonly used in philosophy; since there is no required citation style for this subject you can use the citation method of your choice. Just be sure to bear in mind that whichever style you choose, you'll need to ensure you use the same format consistently throughout.